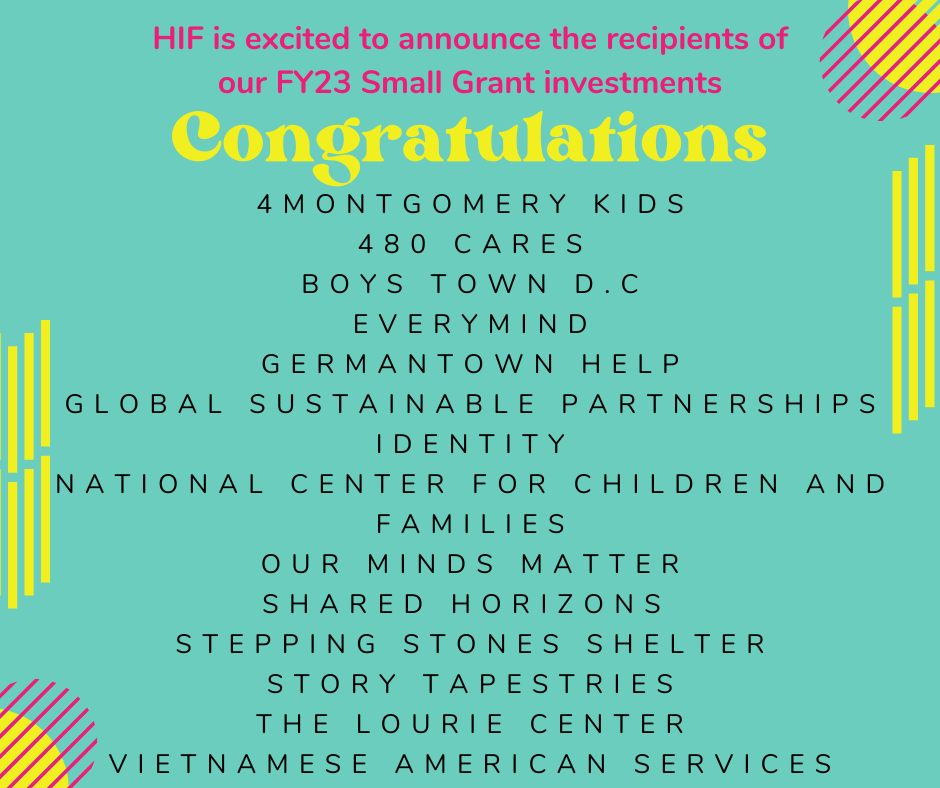 Through the Foundation's FY23 Small Grant cycle, $60,000 was invested in #14 nonprofit partners serving a variety of sectors throughout Montgomery County.
42% of funding is going towards serving Youth and Families, 40% to Behavioral Health services, 7% to Workforce, 6% to the LGBT+ community, and 5% to those with Differing Abilities**. Our partners estimate that through the next year that more than #6700 community members will be served.
To learn more about our grantmaking priorities,
click here
.
**These percentages represent an overlap in funding categories.