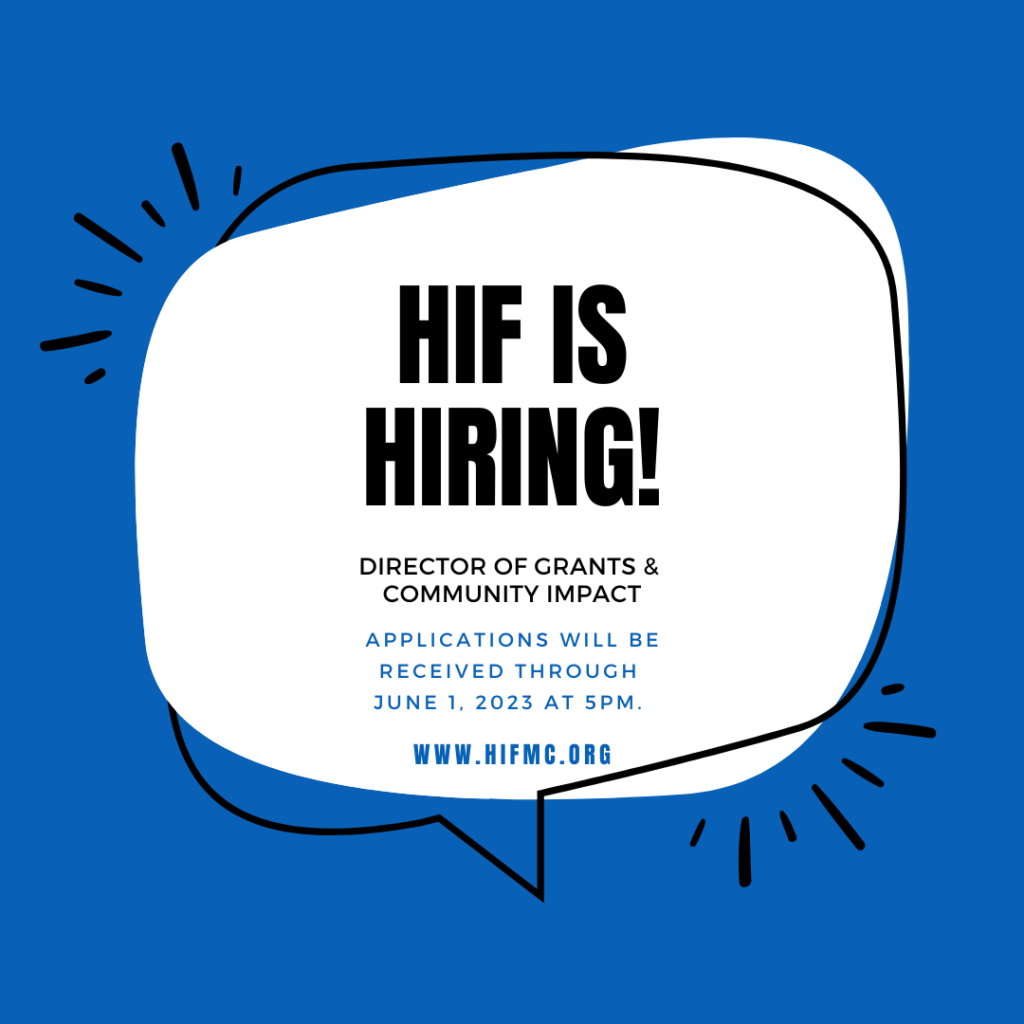 POSITION OVERVIEW:
The Director of Grants and Community Impact is responsible for mission-driven and program-related grant investment programs including: development of strategy and approach, identification of investment opportunities, due diligence, and implementation and monitoring of HIF grantees. The Director plays a highly visible role in the community and meets with grantee partners and other stakeholders to develop and implement strategies to advance mutual goals. In addition, the Director serves as liaison to the Board of Trustees' Grant Advisory Committee and is responsible for providing content expertise on a portion of the grant portfolio to the Grant Advisory Committee (GAC) and Board of Trustees. This is a full-time, exempt position which reports directly to the HIF President and CEO. HIF's general business hours are 9am-5pm, Monday through Friday with occasional early morning, evening, and weekend meetings and events. Most of the work is performed onsite though there may be occasional.
COMPENSATION:
Salary ranges between $80,000- $100,000 and will be commensurate with qualifications and experience.
APPLICATION PROCESS:
Please send an email with a cover letter summarizing your qualifications as they relate to the position description, a resume (as a Word document or pdf), and your salary requirements to [email protected]. No phone calls please.
Deadline: Applications will be accepted through June 1, 2023 at 5pm.